Water Conservation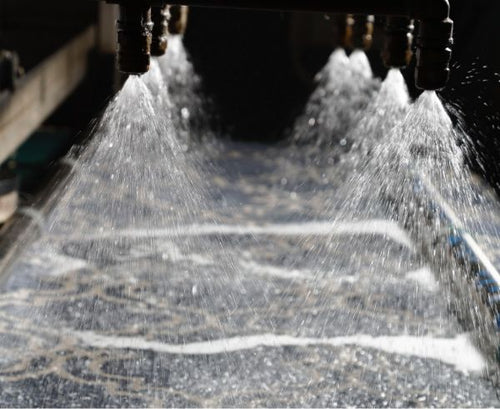 Typically, washing a carpet uses 30 buckets per square yard. To aid our conservation efforts, we wash our tufted collections with a low concentration of detergent and less water.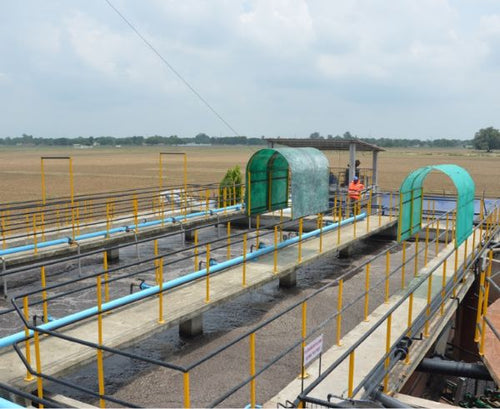 We treat all residual water using our onsite effluent treatment* and wastewater recycling facility. We use this clean water for irrigating the fields around the factory.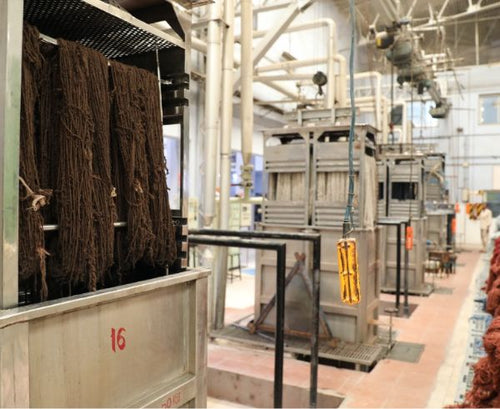 We reuse heated water for dyeing the yarns.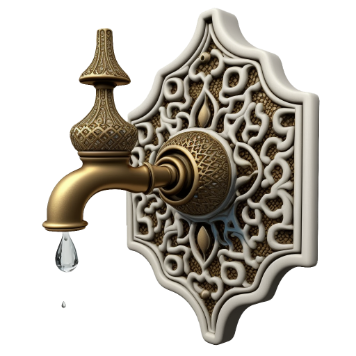 Through water conservation initiatives, we have reduced consumption by 90%.
Sustainable Manufacturing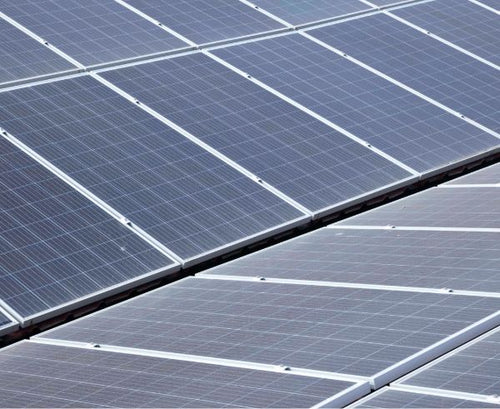 Solar power panels at our main factory meet 30% of our energy requirement. This equates to approximately 1807790 lbs of CO2 emissions and a saving of approximately 37,666 trees per year.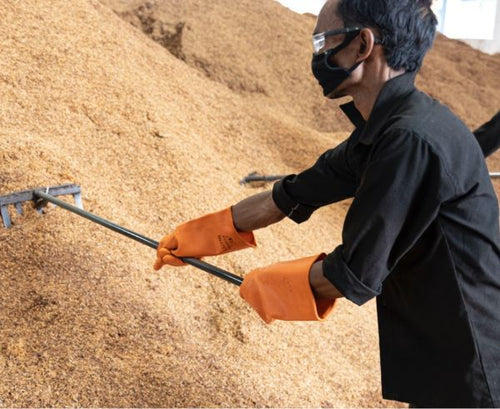 At our dye plant, we use locally sourced rice husks instead of coal to generate steam. This has reduced our carbon footprint by approximately 74,000 trees per year.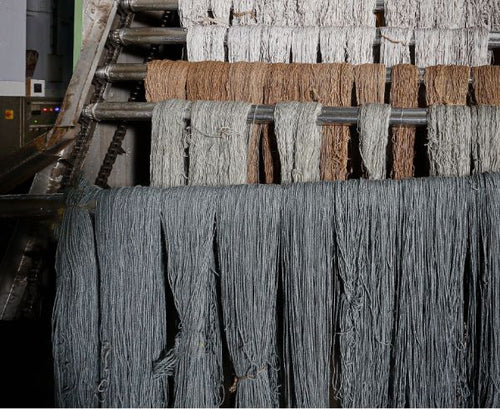 We recycle plastic bottles to make PET yarns. These yarns are durable and resilient to changes in weather. On average, we use 5,40,000 bottles to produce 6000 kg of PET yarn per month.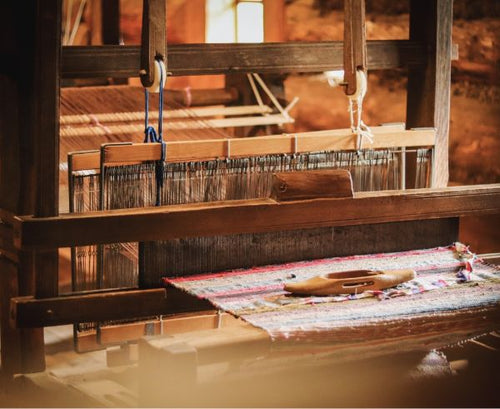 Reducing the number of steps in our manufacturing process, and keeping the raw materials close to their natural form, helps in minimising waste.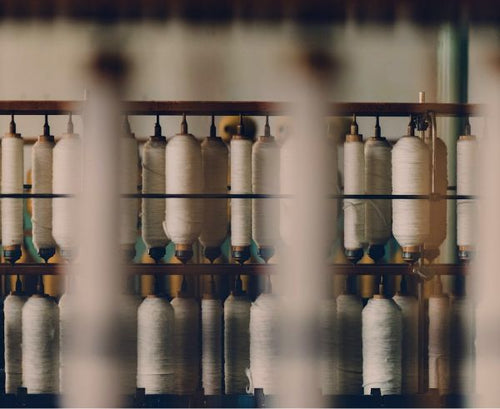 We use natural hand-spun wool unwoven hand-spun linen. BCI cotton, organic cotton, recycled cotton, hemp, and jute.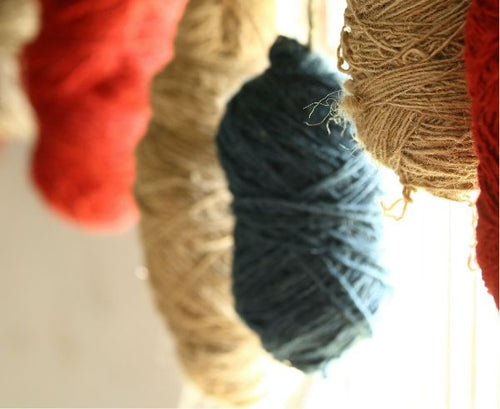 As part of our design process, we are using dyes derived from natural sources, such as indigo for blue, and saffron for yellow. walnut shells for brown. we ve also incorporated azo-free dyes for some collections.
ENVIRONMENT & SUSTAINABILITY
Our carpets last generations & our practices ensure that the environment does too.
*EFFLUENT TREATMENT PROCESS
Channeling
Water used to dye and wash carpets is directed to the water effluent treatment plant through planned drainage systems.
Primary Treatment
Water is treated with alum and lime to clean the effluents.
Secondary Treatment
The water is then treated with live bacteria that are cultivated in-house to clear the water of any organic waste.
Tertiary Treatment
After going through the biological treatment, the water is filtered through the sand and carbon filters. The water is then released outside and is fit for irrigation.