Textures that Entice,
Patterns that Captivate
01 / 03
Rugs that Illuminate
Your Diwali Celebrations
02 / 03
Where Life Finds
Its Perfect Foundation
03 / 03
The PTBI collaborations
It's like holding up a canvas of historical influences and rich textile wisdom that is intrinsic to India
Rudra Chatterjee -
chairman, obeeteee
SPEAK WITH A CARPET SPECIALIST NEAR YOU
Obeetee has created an additional fair-trade facility called the raj carpet, where 2% premium charged to the customers is returned to the weavers in the form of rewards
Fairtrade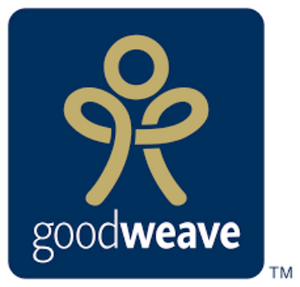 The GoodWeave label means that no child labour was used in the making of the carpet.
GoodWeave

Obeetee is the first Wool Mark licensee for hand knotted carpets.
Wool Mark
Obeetee has recently started to use RWS certified wool in some of their carpets.
RWS

Obeetee is the first to receive the certification for social responsibility. The SA certification lays down a code of conduct developed based on ILO conventions related to International Human Rights Instruments.
SA 8000
Obeetee is the first in India to partner with the wools of New Zealand to use Fernmark for handmade carpets.
Fernmark
As Seen On






DESIGNS AND MATERIALS THAT SPEAK THE LANGUAGE OF LUXURY
We believe in quality that is timeless and heirloom worthy products that last a lifetime. To ensure this, our craftspeople who have honed their skill as weavers by watching their fathers and grandfathers before them, use the very same tools as their predecessors had used to painstakingly weave hand tufted carpets, hand knotted carpets and hand-woven rugs to churn out some of the most beautiful carpets the world has ever seen.
At Obeetee Carpets, where you can buy carpets online, we also ensure that the most superior yarn such as New Zealand wool for softness and durability to viscose for sheen and luster to sustainable hemp and jute. Similarly, our experienced designers thoughtfully address all your style preferences and requirements by placing a premium on the motifs, patterns, textures, and color selections. This beautiful coalescence of unique textures and durable canvases make the our handmade carpets and rugs the perfect floor covering for your home.
ADD A SPLASH OF COLOR WITH A WIDE ASSORTMENT OF COLORS
Different occasions call for different carpets. To create spaces that are truly individualistic, Obeetee Carpets has a multitude of options that helps in converting an unused area into your special corner or refuge. From handmade carpets and rugs with bright and vibrant hues for the glorious Indian summer to warmer colors with ethnic motifs that are specially handcrafted for the festive season our assortment of handmade carpets to all our customers' interior décor needs.
Our designers create the best suited styles for every space, and bring them to life on our carefully crafted canvases. An Obeetee Carpet is a true work of art, because our dedicated community of designers and craftspeople work towards each one of them diligently to achieve the most magnificent result when it comes to creating the perfect ambience in the heart of your living space.
COMFORT AND PLUSHNESS PERFECTED FOR YOUR LIVING SPACE
Besides adding color to a room, Obeetee handmade carpets and rugs also add a wonderfully soft and plush feeling underfoot. Our hand tufted carpets whether finished with cut pile or loop have a pleasantly surprising thickness of 8 to 11 mm. Our hand knotted carpets are crafted with a thickness of 4 to 6 mm and are made from the softest wool, silk, viscose and organic cotton yarn that make each step in your home or work space a true delight. We've also simplified the entire carpet shopping experience for you where in you can now easily buy carpets online in India.