ABHRAM AND THAKORE | PTBI
ABRAHAM & THAKORE IS ONE OF INDIA'S MOST SUCCESSFUL AND RESPECTED DESIGN HOUSES FOR FASHION AND ACCESSORIES AS WELL AS TEXTILE PRODUCTS FOR THE HOME. RENOWNED FOR THEIR PROWESS WITH TEXTILE, DESIGNERS ABRAHAM & THAKORE BEGAN THEIR PROCESS FOR THIS YEAR'S COLLECTION WITH THE SEARCH FOR A PERSONAL NARRATIVE THAT WEAVES TEXTILE WITH MEMORIES; EXPERIMENTING WITH BANDHANI, IKAT, BLOCK-PRINT AND CALLIGRAPHY — ALL THINGS THAT PAY HOMAGE TO WORKING WITH ONE'S HANDS.
INDIA PROUD
When we conceptualised our design approach for these carpets, we were naturally drawn to the great textile language and vocabulary of India.
The design process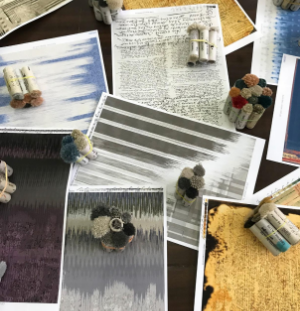 Inspiration
Inspired by the Indian textile vocabulary, this diverse collection encompasses the traditional Indian patterns and motifs often seen on the marvellous Indian sarees, and even revives the nostalgia that is felt through old handwritten letters through their calligraphy range.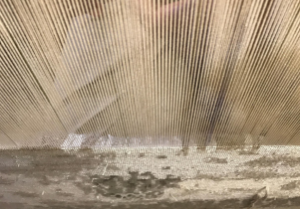 Painting it out
A distinct pattern science that includes the delicate brushstrokes of Bandhani and Ikat, a collage of Kanchipuram borders and Sanganer block printed sarees, and bold, individualistic lines of cursive letters that shine through fading ink.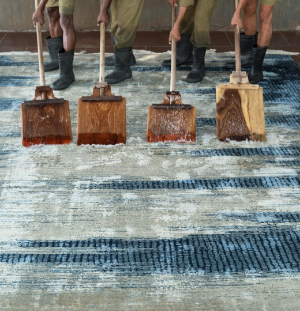 In the flesh
The designers sought to make sure that their ensemble had an amazing textural quality in addition to its high sheen and exquisite appeal. As a result, they have not only graced these artefacts with a modern lustre wash, but they have also constructed their carpets with the maximum proportion of silk.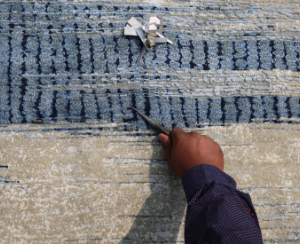 What's in a home
The Abraham & Thakore X Obeetee offers a distinctive touch to any home ranging from opulent Indian ones to the contemporary homes with its meticulously designed calligraphic, block print, and border textures.